Blogger is acting crazy. We'll see if this works. Here are the long awaited kitchen pictures. I have such plans for this room! It won't take much to make it amazing… I mean, it's a pretty sweet kitchen already. I'm not complaining. Tons of cabinet space, and the cabinets are really nice.
You might disagree because you might be like the majority of the world that like wood cabinets. But, I am not one of those people. I pretty much like white cabinets and nothing else. And I've never found a piece of wood furniture that I haven't wanted to slap a coat of white or black paint on. I know carpenter's and wood purists everywhere are gasping in horror right now. Forgive me.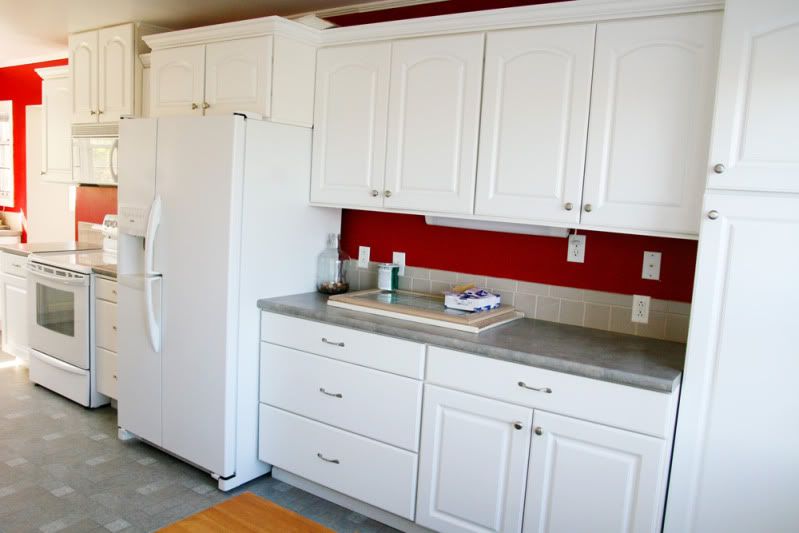 Anyway… see those four upper cabinets in this shot? I want to replace them with glass doors to display pretty things. And as a happy coincidence, I happen to have 3 glass doors that fit perfectly. But not four. And I don't know if I can find a fourth, but gosh darn it, I'm going to try.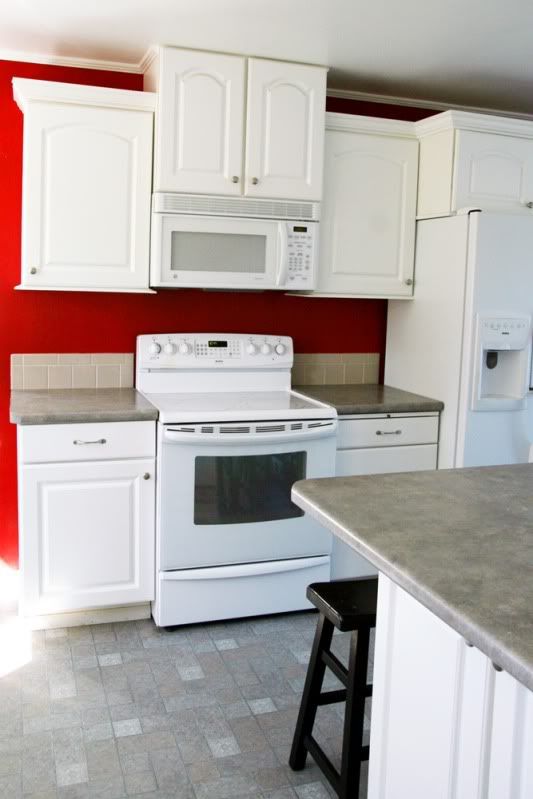 I also want to replace the pulls with some old fashioned ones that I don't know the name of, but they will look cool and give the kitchen the retro vibe it needs. And I want to put in a different backsplash… there is a mosaic glass tile one that I've got my eye on. So pretty.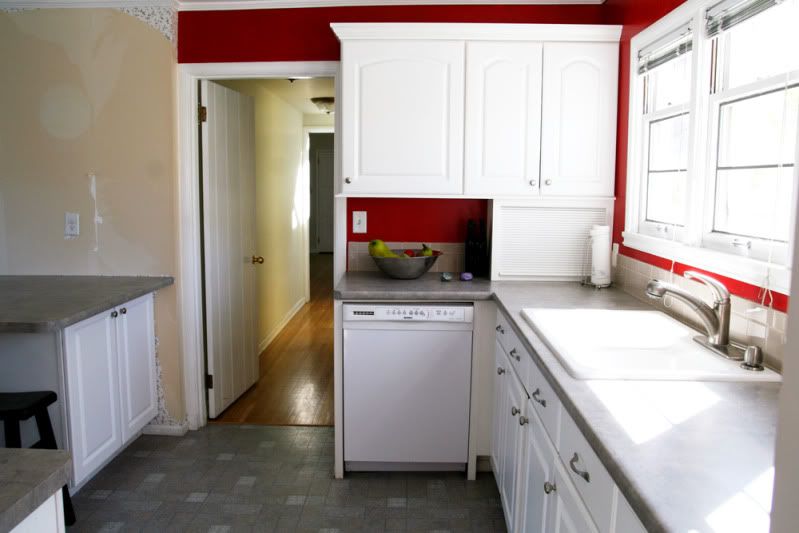 You can see here that I started taking down the wallpaper. I just need to pull off the backing layer and paint to get ready for the housewarming party IN SEVEN DAYS. I still need to finish removing the wallpaper in the dining room, too.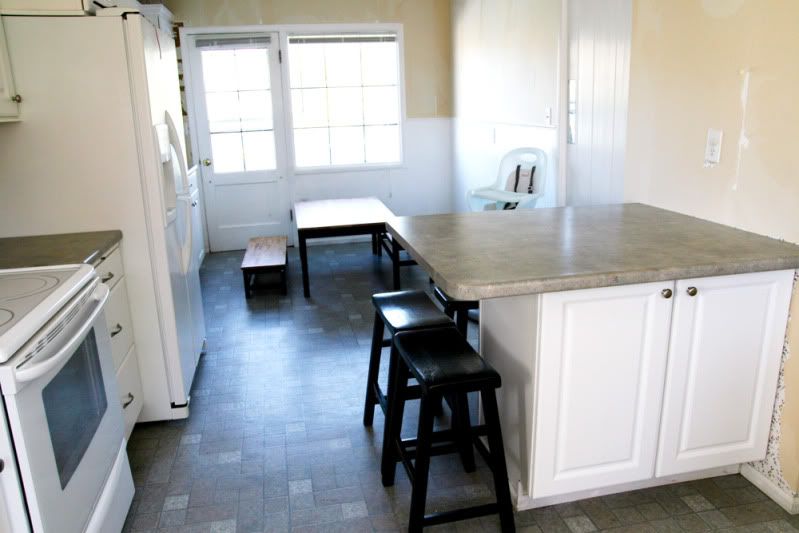 Now, my long term goal to make this kitchen super amazing is to knock down the wall on the right of this picture. That wall separates the dining room and kitchen, I would rather have them open to each other. We'll just need to build an island and do something to the floors to join the spaces, and this room will be fabulous.
Don't you think?