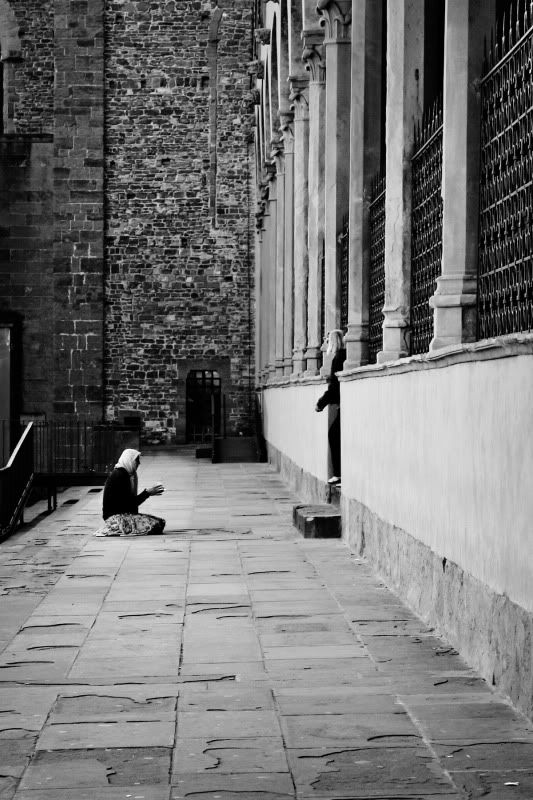 This beggar woman was outside of St. Croce in Florence. It was heartbreaking to watch her. She really got to me.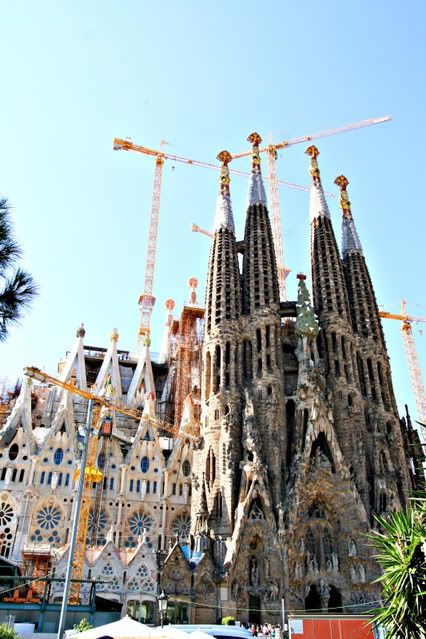 Sagrada Familia in Barcelona. This is the craziest looking cathedral and is obviously still under construction. It looks like it was made by a bumblebee/ant hybrid… or aliens. Or aliens working with giant insects. Anyway… it's such an interesting cathedral. Never seen anything like it before.

Interior of Sagrada Familia. It is supposed to make you feel like you are in a forest. I was feeling it. I can't wait to see how it looks when it's completed.

Another interior shot of Sagrada Familia.

Medieval French town of Eze. Really charming and full of very expensive shops. I wish we had had more time here.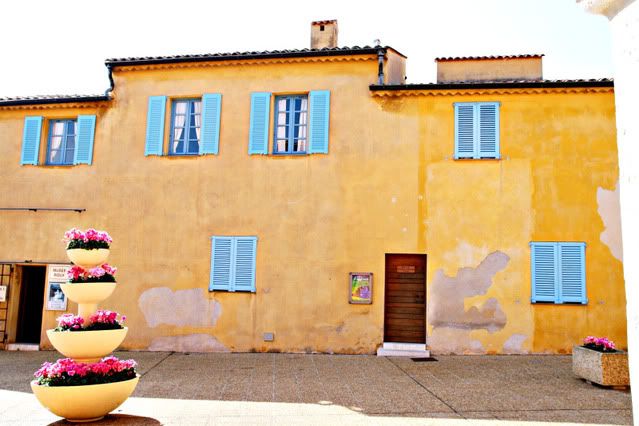 Inside the fortress at Villefranche. I was smitten by the blue shutters and pink flowers. And right after I took this shot, I sat down on the grass to tie my shoe. And then I realized the grass was damp… muddy, to be precise. So, here in the French Riviera: The Playground of the Rich and Famous, I had to walk around all day looking like I had pooped my pants. Super.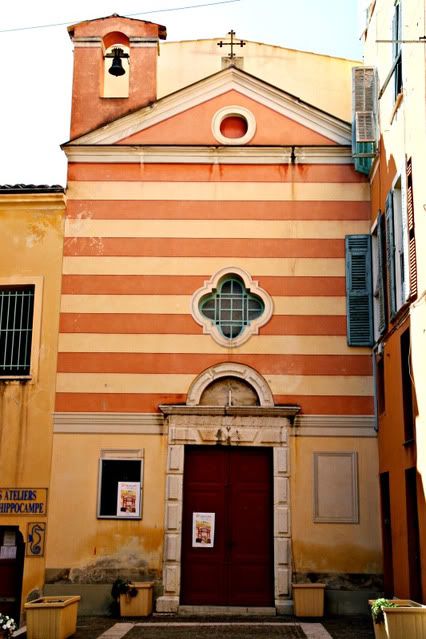 Cute little chapel in Villefranche.

Mr. Darcy and I at Pisa. For some reason, the tower doesn't look like it's leaning that much.

I had to take this picture because the number of people doing the "I'm holding up/knocking down the Leaning Tower" pose was hilarious. So original! Totally cracked me up. Although, I must admit that it was preferable to the pose that some of the teenage boys were doing.

The Leaning Tower. It's really quite crooked, by the way.