I finally threw a party that wasn't an embarrassment to myself and my entire family!! Lizzy's party was on Saturday and we decided to do a Halloween theme this year. It actually went rather well… Things were ready on time and there was no blood or tears shed.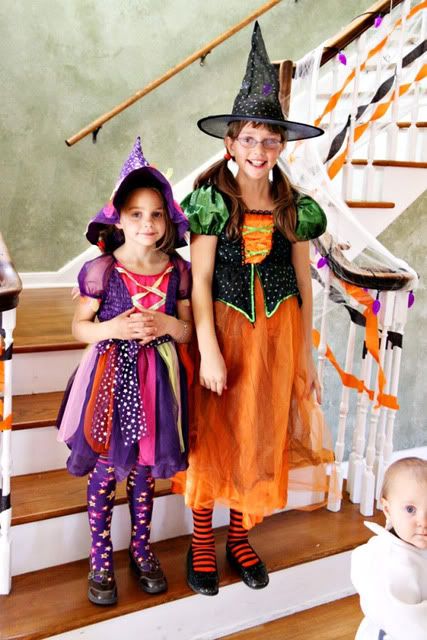 Lizzy and Jane both ended up as witches this year. Notice Bald Baby Princess Leia in the corner. I need to find a way to keep her buns on. Duct tape? Hot glue?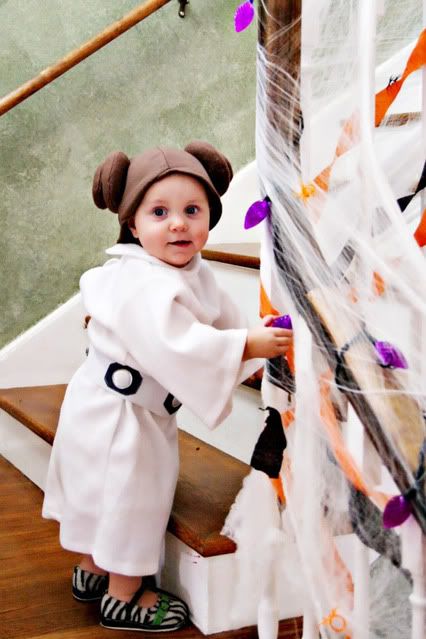 Here she is with her wig for the approximately 10 seconds she allowed it to remain on her head.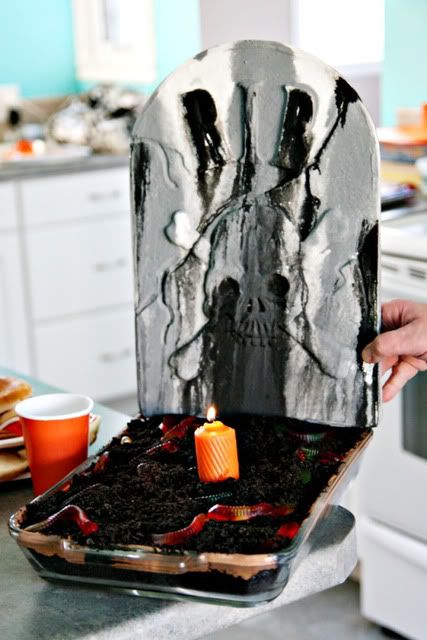 Lizzy wanted a dirt cake which went pretty well with our Halloween theme. And no baking required! I didn't even break any bones in any mixing devices. I deserve an award.
Unfortunately, I forgot to take a picture of the worm sandwiches and goblin cheese brains that I also made. Dang it!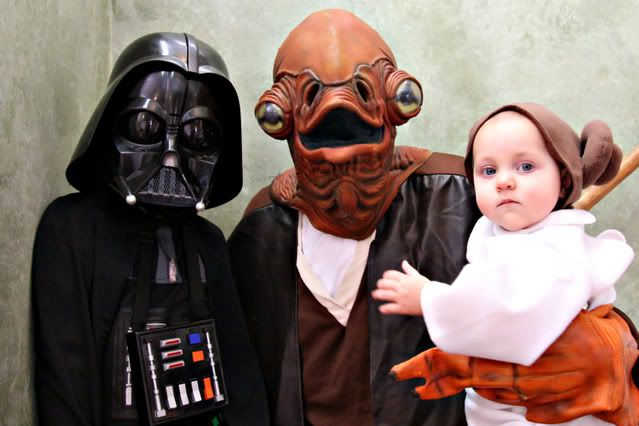 We are Star Wars Nerds. The Boy as Darth Vader, Mr. Darcy as Admiral Ackbar, and a balding baby Leia.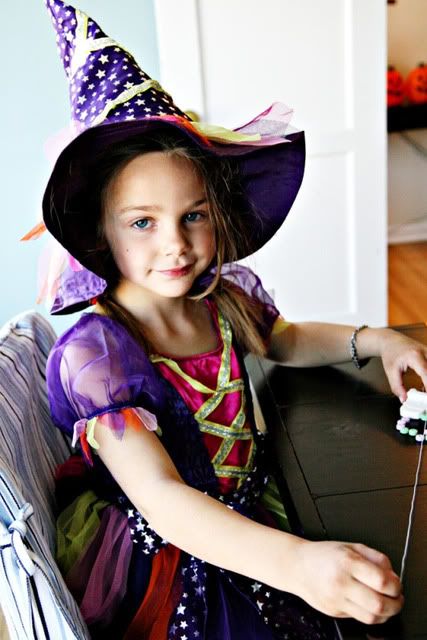 Jane working on her skeleton candy necklace. She was excited that one of the girls thought this "craft" was so lame that she didn't participate, because that meant there was an extra necklace left for her. Silver lining.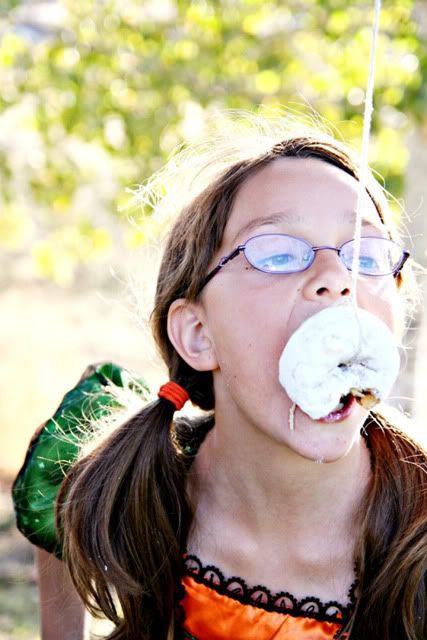 Typical Halloween activities involving eating impossible or messy items off a string. After they had gotten good and filthy with the donuts, they ate apples off a string.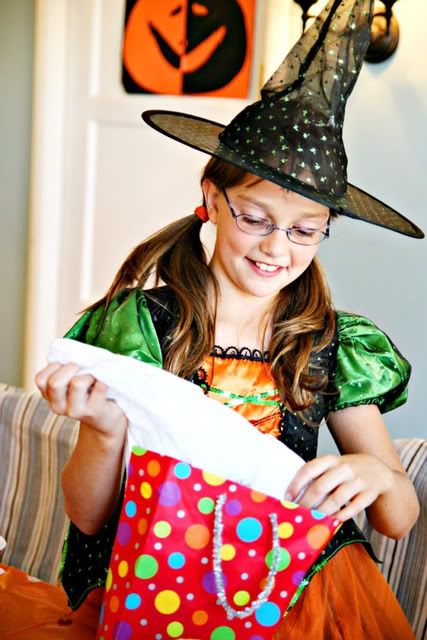 Opening presents.
Overall I have to say, throwing a party with 8 ten year old girls is ridiculously easier than throwing one for 8 eight year old boys. Dang. I would suggest that whenever possible, invite ten year old girls instead of eight year old boys. Trust me. It will greatly improve your results.