The internet works. I guess Mr. Darcy got it all figured out when I was collapsed in bed last night (at 8 pm). I had been awake for 26 hours, and may I just take the time right now to profess my love for my bed? Oh man… the bed on the ship was so hard that even after asking them to put padding on top I still woke up every few hours in pain.
But last night, I slept soundly for 11 hours straight. Except for the time I woke up to hear Jane wandering around crying and moaning downstairs because her legs hurt, and then Kitty waking up crying at around 2ish because… well, I don't know. Probably because she still hates me for leaving her. Now that I think about it, that explains why she spit on me when I picked her up.
What was I talking about? Oh… internet! So, I'll start out with a post sharing the pictures I was supposed to share 2 weeks ago of my painted kitchen and dining room.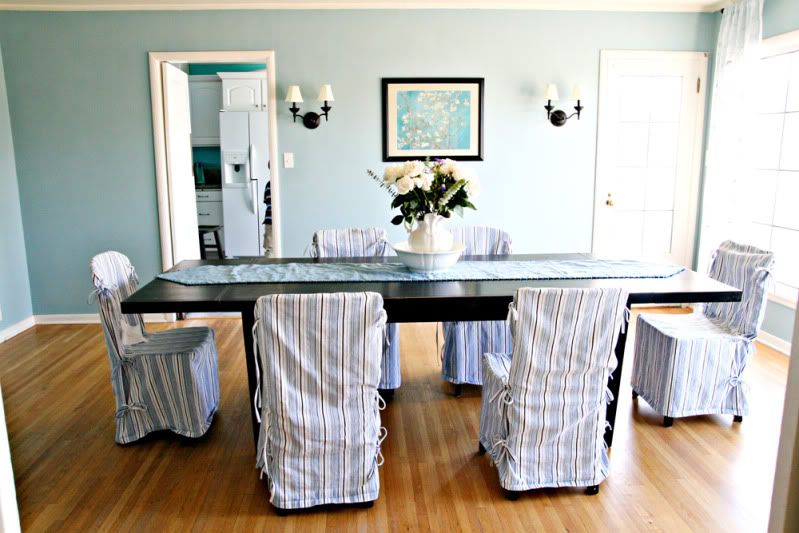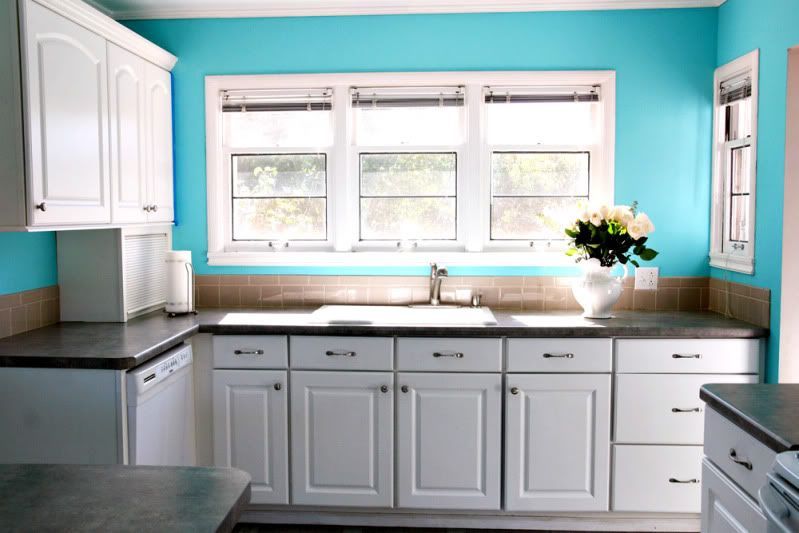 I intended to paint the kitchen a turquoisey green color but it definitely ended up more blue than green.
I intended to paint the dining room gray. It is straight up blue. The color was even called Colorado Gray, but it's blue blue blue. I am guessing that I will probably accidentally paint every room in this house blue.